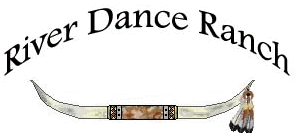 Training Center
"Your Equine Connection Station"




Children's Therapeutic Riding Programs

'River Dance Children's Therapeutic Riding Programs'
In affiliation with River Dance Ranch Training & Learning Center

Your Equine Connection Station



Our riding programs are structured for children from 5 years to 14 years old

T

herapeutic riding is a tremendous way to improve and learn; focus, teamwork, anger management, social behavior, balance, joint mobility, coordination, muscle tone and posture. It is extremely beneficial for children that have gone through some of life's traumas such as the loss of family members, divorce of parents, or if the child has been placed in foster care, this program can be used as part of their counseling sessions. It is also wonderful for children with ADHD or ADD, the child will gain cognitive and psychological benefits.

While On a moving horse,

Therapeutic riding puts a rider through a "simulated walking motion. On a horse that is walking, the rider's body moves through a variety of motions, quite similar to that of a walking human. A horse moves in a three-dimensional fashion, side to side, up and down, and back and forth, a rotating three-dimensional movement, a pattern that is precise and repetitive, if you watch closely, it is almost the same as in a human walking. A person's body and mind will improve with this gentle therapy, body symmetry, muscle tone, head and neck control, and balance should all improve.

This is called "Sensory Impute". Riding improves a person's ability in many areas of the brain. Whether there is a dynamic need, a challenged, or just fundamental training needed to improve ones riding abilities. Control, touch, motion and stimulation are the areas of the brain that will be improved, making riding a very successful type of therapy. Riding provides the rider with aerobic type of movement and exercise, helping the cardiovascular system as well as many other areas.

Cognitive and psychological help is a benefit of a riding therapy program as well. Encouraging the rider to focus, to "calm themselves down and think of the next step by themselves", thinking of the activities that he or she will need to execute the lesson plan the instructor gives them in the arena, teaching them to 'depend on themselves' little by little as they grow, This accomplishes many things, but first and foremost, it starts building the much needed human emotion -- self esteem! Self-esteem is a very important part of the human make-up, riding helps them learn that they have abilities within themselves that they may never have known they had before, and how to draw on those abilities through teamwork with the horse, thus building "self-esteem" within themselves, which will flow over into other areas of life at some point in their lives. If a person can learn these lessons in life, and with the aid of a horse, they can gain the self-esteem it takes to make it through hard times and good times… then they will have been given the tools that it will take to survive!

Self-esteem is nothing more than "the courage to believe in ones self"!
Therapeutic riding offers many mental, emotional, social, and physical benefits.

Set your child free… empower him or her for the rest of their lives with a new found sense of respect and self confidence for themselves… something that most of us take a lifetime to make peace with!

Our own self worth!

Riding Sessions:

River Dance therapeutic riding sessions are eight (8) weeks long, and each weekly lesson is one hour long. The rider's physical condition is evaluated at the beginning, mid-point, and end of each eight-week session. When each child completes an 8 week riding session successfully, that child is awarded a Certificate of Completion in the Equine Sciences class that he/she accomplished at that time.

Hours of Operation:


Normally Tuesday through Saturday. The hours of operation for lessons will vary per the child and their families needs, and instructor availability. Bad weather will also vary lesson schedules.

Cost of the riding program:


The cost for an eight-week program is $200 ($25.00 per the one hour lesson per week). Scholarships are being looked into to help defray the cost of the riding program - ask a staff member for details.

Getting started:


Call "River Dance Children's Therapeutic Riding Center" at 909-443-0277. We will take preliminary information about the potential rider's height, weight, age, primary diagnosis, and any other contributing factors and special consideration. The potential rider's mental/physical status is taken in order to develop a general idea of the approach that may be taken in preparing a program. If there appears to be no contraindications for enrolling in the program, the potential rider (or their parent or caretaker) will be given an enrollment package for completion. The rider will need to have his or her physician complete and sign a medical release. After the package is completed, you may make an appointment for the initial evaluation and first riding session.
River Dance Ranch has had long-standing association with a number of Children's Riding School Programs. RDR has provided invaluable assistance in locating safe, sweet, aged horses for these wonderful programs for children. If your school is in need of such great 'retired' horses for your program, or if you have a retired older horse you need to sell/let go of... we can help you WITHOUT sending them to the slaughterhouse! These horses can still lead a useful life giving joy and training to a new generation of horsepeople!

"Rocking T Ranch"
Equine Sport Education
Riding Lessons - English/Western
Children's Riding Lessons/Camps
Located in Yorba Linda California
Owned/Operated by Carol & Jim Tice....
For further information/assistance regarding our therapeutic riding programs, please contact River Dance Ranch at (909) 443-0277 or e-mail us at RiverDanceRanch@aol.com
[ Home ] [ Schedule ] [ Links & Webrings ] [ Children's Therapeutic Riding Programs ] [ Services ] [ About Us ]