Training Center

Mission Statement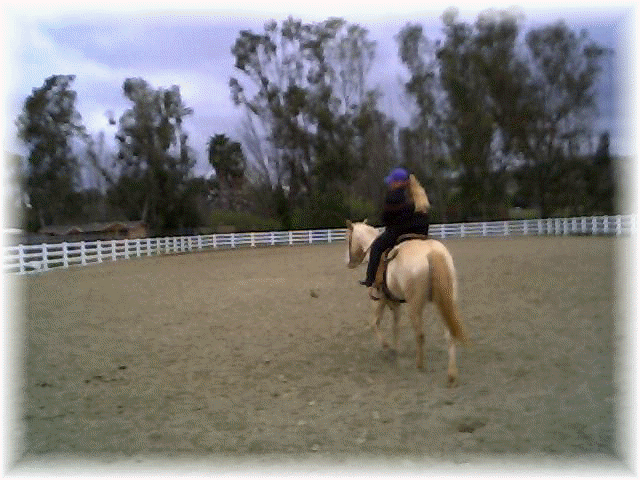 Tressa & 'RDR Cheyenne Spirit'
Our philosophy at River Dance Ranch is simple: Three Responses and Two words can describe the world that we will help you and your horse through.
The first response is to learn a 'Relationship of Trust, Patience and Leadership' with your horse, this will help you and your horse to the second step;
Acquiring the wanted 'Performance and Response' ... and this in turn will lead to the third and most coveted of responses;
The 'Best of Partnerships' …
And the two words are "Gentle Persuasion".
Our job is to instruct you on how to acquire this knowledge; your job is to keep the desired 'Three Responses' and 'Two Words' in mind when dealing with your equine friend… Always…
It is all he will ever ask of you, being a partner and gentle persuasion.

Horses
When your day seems out of balance-and so many things go wrong...
When people fight around you and the day drags on so long...

When parents act like children, and in-laws make you think "Divorce"...
Go out into your pasture... and wrap you arms around your horse.

His gentle breath enfolds you, and he watches with those eyes.
He may not have a Ph D, but he is oh so wise!

His headrests on your shoulder, you embrace him oh so tight.
He puts your world in balance, and makes it seem all right.

Your tears they soon stop flowing, the tension is now eased.
The garbage has been lifted, and you're quiet and at peace.

So when you need the balance from circumstances in your day...
The best therapy that you can seek... is out there eating hay!!
[ Schedule ] [ Links & Webrings ] [ Children's Therapeutic Riding Programs ] [ Services ] [ About Us ]